Siemens studioLine Induction Hob EH875KU12E
Siemens studioLine Induction Hob EH875KU12E
Discover design like no other with the new Siemens studioLine range. Complementing any kitchen, it is the ultimate choice for those who prize innovation, intelligent technology and style.
20% Discount on all Siemens studioLine Orders Placed 1st January -31st March 2019 delivered by 31st May.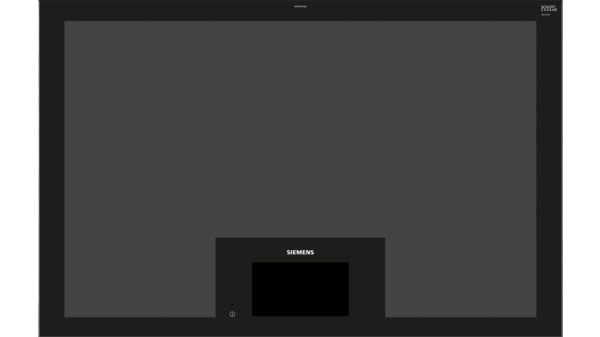 iQ700 Design trim (front facette with side trim) 812 mm EH875KU12E
The freeInduction cooktop provides cooking without limits.
Innovative induction technology is one of the quickest, safest and most efficient methods of cooking.
Regardless of size and shape, you can place your pots and pans wherever you want thanks to freeInduction.
Colour TFT touchscreen optimally displays the position, size and shape of your cookware and permits intuitive operation.
Automatically detects the position, size and shape of your cookware thanks to micromodule technology.
Shorter heating times with up to 50% more power thanks to the powerBoost function.
impress at first glance and make every time you cook feel special with the Siemens studioLine range
Visit the Beau-Port Kitchens showroom in Bentworth or Southsea to see all the latest offers and view the Siemens studioLine appliances.